Lincoln Dealer near Scottsdale, Arizona
How do you find the best new and used vehicles near Scottsdale, Arizona? How can you possibly find that one specific vehicle you've always cherished? Is there one dealership you can visit who simply has the best inventory and selection? We invite you to browse our new and used inventory today. We have an impressive array of new and used vehicles to choose from. We also take great pride in providing an elite level of customer service to every single person who drops by. You'll be impressed with our car, truck and SUV selection.
Are You Looking For A New Or Used Lincoln Vehicle for Sale?
How do you find that one particular vehicle you've wished for? It starts with a conversation with our amazingly friendly staff. We're here to answer any questions you have about any of our inventory. How can we help you? That's our common them when any customer first walks in. We want to make sure we make you comfortable during the entire experience. We know the car-buying experience can be stressful; our goal is for your experience to be quite the opposite. We're here just to guide you through a very comfortable and informative process.
Maybe your dream is to get that SUV that provides a little bit of extra flexibility. Maybe you want a compact vehicle with incredible gas mileage. You may want a truck that has excellent towing capacity. Perhaps your goal is to find your child their first vehicle. Do you need a reliable vehicle that allows you to travel in comfort? We have such an enormously wide selection that you'll most likely find several vehicles that fit your needs.
What are your expectations? Do you need low gas mileage? Are you only interested in a new Lincoln? Would you consider one of our used makes or models that have been thoroughly inspected? All of our vehicles are assessed by our professionally trained technicians. This means they check the engine, brakes, tires, and battery. They go over everything with a fine-tooth comb, so you don't have to worry. We check fluids and spark plugs. We look for any red flags. We provide solutions if needed. We make sure every single vehicle is road-ready before it ever hits our lot.
Our staff members are also always here to answer any and every question you have. If we don't know the answer, we will find it out. We want to make sure each customer has an amazing experience from start to finish. That's always our goal.
Proud to Serve Scottsdale, Arizona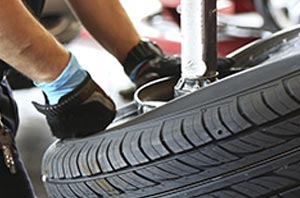 We're amazingly proud to serve the Scottsdale, Arizona community and the surrounding areas. We invite you to visit our dealership soon to test drive the vehicle of your choice. The new and used inventory will allow you to find that perfect vehicle you've been hoping to take for a spin. You might fall in love with one vehicle or more.
You can visit with any member of our staff to ask questions about our new or used inventory. You can sit with our finance team to find a vehicle that fits within your budget.
You can schedule a time for service if your hectic lifestyle doesn't allow for impromptu drop-bys. We can figure out ways to accommodate your busy schedule.
We're here to help with whatever vehicle needs you have. We want to earn your business as a customer for life.