* Indicates a required field
Where Can I Trade in My Car Near Phoenix?
With all the enticing options available right now, we don't blame you for thinking that now is a great time to consider getting a new or used Lincoln. With so many great choices available, you can't go wrong with any selection. But if there's one thing that's holding you back from taking that step, it's probably figuring out a way to pay for your car. Fortunately, there's one option that makes paying for your car easier. It also helps you get rid of your existing car. This process is called a trade-in, and it's a way for you to reduce the cost of buying or leasing a new Lincoln.
How exactly does a trade-in work, you wonder? At our dealership, it's an easy three-step process. First, find the value of your car using our online tool. Then, let us know the type of car you want. Finally, you'll sign the paperwork, pay less, and drive away in a new dream car.
This sounds great, you might think, but you are already dealing with a car lease or loan and haven't finished paying it off yet. That's no problem. Depending on how much your car is worth, you might be able to pay off the balance of the lease or loan through your car's trade-in value. But even if the cost of the trade-in doesn't cover the total cost of paying off the full lease or loan, you can at least pay off a portion of it and roll the balance over into the lease or loan payments that you'll make with your new car.
How Much Is My Car Worth?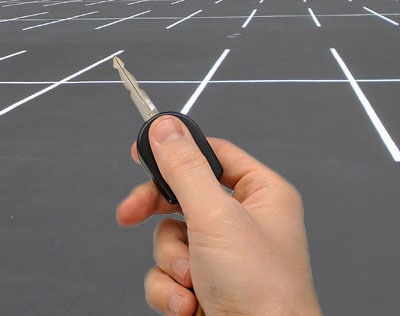 Once you've decided that you want to trade in your vehicle, you'll want to know how much you can expect to get for a trade-in and therefore save on your new car. While the equation used to find out how much your car is worth is rather complex, we make the process easy. Using our simple online tools, you can quickly find out how much you might get for your car's trade-in value.
When you use our calculator to find out your car's trade-in worth, there's a lot that goes on behind the scenes to make that calculation. Your car's age, mileage, condition, trim level, amenities, and more factors are considered to help determine its value. Therefore, when you try to find out your car's worth, it is best to be as specific as possible and plugin as much (accurate) information as you can. This gives you the best idea of how much you might expect to get for your car. This can even make the difference between what model or trim level you get. If you need assistance determining your car's trade-in value, contact our staff by phone or online, and they'll gladly help.
What Can I Trade My Car in For?
Now that you see how easy it is to trade-in your car, you'll want to know what vehicles you can get to replace your existing vehicle. You can get an impressive SUV like the Navigator, a stylish sedan like the Lincoln MKZ, or any other luxurious Lincoln. The good news is that we have a large inventory of both new or used vehicles to choose from. Chances are good that you'll spot one you like on our lot, which regularly features an updated selection of vehicles. But if you don't see the Lincoln you want right away, contact us, as it may very well arrive soon.