Here at Camelback Lincoln, we want you to get the most out of your Lincoln vehicle. That is why we think it is essential that you know how to keep your navigation system up to date. It is a fairly straightforward process to update your Lincoln navigation system, and the first step is to discover which version of SYNC did your vehicle comes equipped with.
If your vehicle came with the basic SYNC system, SYNC with MyLincoln, SYNC with Voice-Activated Navigation, or SYNC with MyLincoln Touch, you will want to go to the Lincoln Navigation Store. Once you find the update that pertains to your vehicle, all you need to do is proceed to the secured checkout and wait for the update to arrive. The update will provide you with access to tons of new information like 64,238 miles of new roads, over 700,000 new restaurants, and nearly 150,000 new gas stations.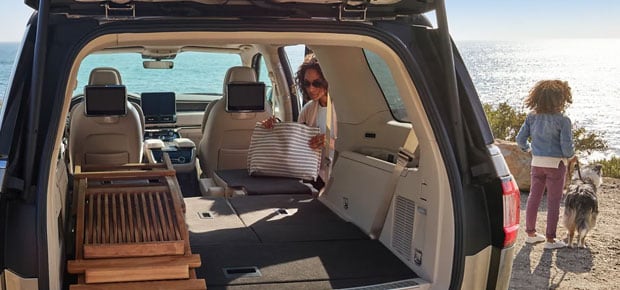 If your vehicle came with SYNC 3 originally, you are going to want to visit the SYNC3 Navigation Map Update site. Here you will find instructions on downloading the update via a wireless connection or installing it onto a thumb drive. Once you have the update downloaded, all you have to do is install it into your SYNC 3 system, and your Lincoln will take care of the rest. This update will enhance your driving experience by providing you with more accurate turn restrictions and traffic changes. It will also come with updated information regarding speed limits and new roads that may have been constructed since you bought your Lincoln. All of this new information will help to make any cruise you take a more streamlined experience.
If you want assistance with downloading your SYNC update or with finding out which SYNC system your Lincoln comes with, you can reach out to our team of experts. They can help you in person if you stop by our showroom, or they can provide you with instructions over the phone. No matter which method you decide, we will be there to make this process as seamless as possible.