How Much Power Will The 2022 Mark E Produce?
The Mark E will most likely share a powertrain with the all-new Mustang Mach-E. This means we can expect the Mark E to come with dual batteries and a range of battery sizes, and an output of up to 459-HP. The range will most likely be around 230 miles for the base model, 250 miles for the upgraded models, and 300 miles for the long-range variants. We can also expect to find a high-performance variant that will sacrifice some range to get a quicker 0-60 MPH time.
What Design Language Can We Expect?
Mark E has a very futuristic design that is perfect for a fully-electric vehicle. It will still feature the large grille that Lincoln is known for, and we will most likely see large wheels for extra style. The lines are slightly sharper than the ones found on other Lincoln vehicles, and you can tell that Lincoln Mark E will have some aerodynamic pass-throughs to help cut down on drag. This will help increase the vehicle range while also giving it a more aggressive stance than Lincoln is typically known for. The interior will most likely feature a large touchscreen multimedia interface and a configurable digital dashboard, similar to the ones found on current Lincoln models.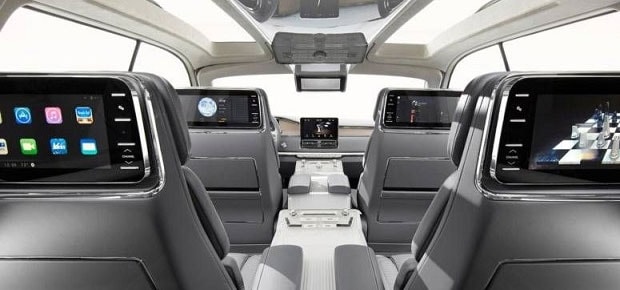 What Technology Can We Expect?
Since this is an electric vehicle, we can expect to find the latest technology that Lincoln offers. Lincoln will most likely outfit the Mark E with wireless Android Auto and Apple CarPlay integration along with wireless charging. There should be a range of standard safety and driver-assistance features that include lane-keeping, emergency automatic braking, to semi-autonomous mode, which will make the Mark E a breeze to drive.
Where Can I Get The Latest Information Regarding the 2022 Lincoln Mark E?
You can reach out to our team by phone, email, or you can stop by in person. We have a large showroom in Phoenix, and our team would love to demonstrate many of the features that the 2022 Lincoln Mark E may come with as standard. You can also ask to be notified whenever we get new information concerning the 2022 Lincoln Mark E.