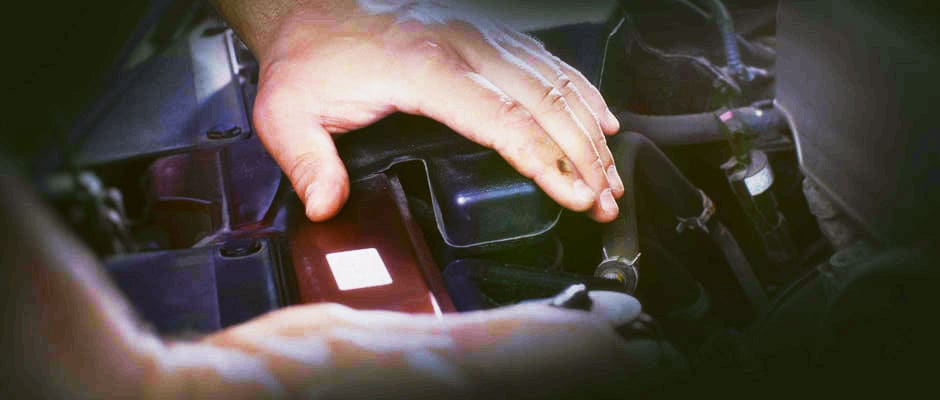 How Often Should I Service My Car?
Have you ever had your car brake down on the side of the road, and you had wished that there was some way that you could have foreseen your car troubles? You can't predict the future, but you can make smart decisions about your car maintenance. There are four points on your vehicle's lifespan before it hits 100,000 miles that you should really be looking at your vehicle and having it inspected. These four times are when your vehicle hits 15,000 miles, 30,000 miles, 60,000 miles, and 90,000 miles. Things can vary from vehicle to vehicle according to the manufacturer, model, and year, so you should read your user manual, but be sure to look for a few key items at each of these checkpoints.
15,000-Mile Service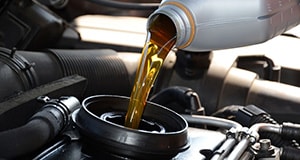 There are a few things that you should have serviced at this point, but don't be too scared; these things are fairly inexpensive. First of all, you should make sure that you continue with the oil changes that you have already been doing every 5,000 to 10,000 miles. Also, rotate your tires so that you can go longer without needing to replace them. And make sure that you change your air filter so that your air inside the vehicle doesn't have any allergens floating in through the heating and A/C vents
Oil Change - Drained and Replaced
Check All Fluid Levels - Top Up as Needed
Tires Rotated and Balanced
Check Air Filter - Replace as Needed
30,000-Mile Service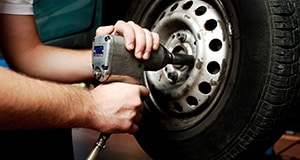 The fixes at this point shouldn't be too bad, either. Have your air filter changed and tires rotated again, but also add checking your fuel filter. This piece filters the gas before it enters the engine, but if the filter becomes clogged, you will notice that your fuel pump has to work harder, especially when you're going up a hill. Finally, make sure you know what kind of spark plugs you have. The less expensive copper spark plugs don't have as long of a lifespan as the titanium and iridium ones. So it's possible that you will need to replace your copper ones soon.
Many of the Same Services from 15,000 Mile Interval
Check Brake Pads - Replace as Needed
Suspension and Shock Check
Check Fuel Filter - Replace as Needed
60,000-Mile Service
Unfortunately, this is the time that you might have more fixes. Brake pads, rotors, and brake fluids can become worn out or dirty. The pads on your brakes are needed as a cushion between the calipers on the brake system and the rotors. When the cushion is used again and again, it wears down, and then the cushion is gone. When the cushion is no longer there, the caliper can damage the rotor, and this is why both need to be checked. It's also possible that the fluid in your brake lines is no longer working optimally. Brake lines can become contaminated with debris and water, or the brake lines can leak fluid if they become corroded. To ensure that your brakes are working well, you need to have bad brake fluid replaced. Have your battery checked so that you know that you won't be stranded because your battery is dead. And you should also have your coolant and transmission fluid replaced so that your radiator stays cool and your transmission stays lubricated.
Many of the Same Services from 30,000 Mile Interval
Replace Battery as Needed
Inspect Brake Rotors - Replace as Needed
Check for Wear on Belts and Hoses - Replace as Needed
90,000-Mile Service
If you haven't changed your spark plugs yet, make sure that is on your itinerary of things to check. Also, if you didn't replace your battery, double check that, too. Rubber hoses and belts need to be replaced, or at least checked, because if they aren't replaced and they break, this can lead to expensive repairs. For instance, the timing belt can damage your engine beyond repair if the belt brakes when the motor is running. Finally, don't forget about the power steering fluid. It lubricates the parts inside your power steering so that turning the steering wheel is easy.
Many of the Same Services from 60,000 Mile Interval
Top to Bottom Inspection
Check Spark Plugs - Replace as Needed
Inspect Vehicle Safety Technology Features
For more details about your Lincoln MKC, MKZ, Continental or Navigator maintenance schedule, as well as any other model in the lineup, please consult your owner's manual or contact Camelback Lincoln for further information.
Service Hours
Monday

7am-6pm

Tuesday

7am-6pm

Wednesday

7am-6pm

Thursday

7am-6pm

Friday

7am-6pm

Saturday

7am-4pm

Sunday

Closed