Regular Lincoln transmission maintenance prevents leaks and many of the other common problems that interfere with proper vehicle performance. It is important to schedule a transmission inspection each year so that any problems are quickly found and do not become a major nuisance. We offer both maintenance service and repairs that provide you peace of mind when it comes to your transmission. It is frustrating when vehicle problems prevent you from enjoying the day. Our certified repair techs minimize that frustration by providing quality work on every service job we handle.
When Should I Change My Transmission Fluid?
Every vehicle needs a transmission fluid change. The frequency of the necessary transmission fluid changes varies from one automobile to the next, however. Generally speaking, most manufacturers recommend service every three years or after you've driven about 36,000 miles. Regular transmission fluid changes prevent breakdown, sludge buildup, and an array of other potential problems that could cost you considerably to repair.
Can I Drive My Vehicle if it Has a Transmission Leak?

You can certainly drive the car even when there is a transmission leak, but that isn't to say that you should drive if there is a leak. It is best to avoid operating the vehicle once you discover a transmission fluid leak because it affects the performance of the vehicle and will certainly damage the transmission. Schedule service with us to stop the leak and reduce the damage to your transmission.
What are the Signs I Need Transmission Repair?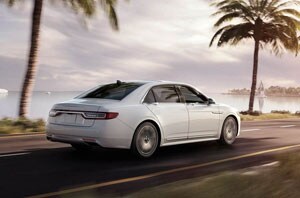 Pay attention to the signs that suggest trouble with the transmission. Fluid leaks, trouble shifting gears, slipping gears, and a burning smell are among the most common signs that your vehicle needs a transmission repair. When you notice signs that the transmission needs work, do not delay scheduling an appointment for service. Prolonging repairs only causes more transmission trouble when the day is done.
Why are Transmission Repair Costs so Expensive?
Transmission repair costs vary. The exact type of repair necessary is the biggest influence on the cost of the job. The transmission is a major component in the vehicle. It requires skilled experts to sufficiently make a repair to this very complex component. Ensure you schedule regular maintenance to keep the transmission operating at its best.
Service Hours
Monday

7am-6pm

Tuesday

7am-6pm

Wednesday

7am-6pm

Thursday

7am-6pm

Friday

7am-6pm

Saturday

7am-4pm

Sunday

Closed