To ensure the long-term value, safety and performance of your luxury car, routine service is essential. But it's not all about oil changes. Your car's brakes need TLC too and our brake shop in Phoenix can help.
Below you can check out some common signs of brake wear and the causes behind them. Plus, view service coupon specials, schedule your next brake change service in Phoenix, or place an order for OEM Lincoln MKZ, MKS or Navigator brake pads on our website, among parts for other models in our lineup.
How Often to Change the Brakes on Your Lincoln

The service interval for changing brake pads varies from person to person. Based on driving behavior and other factors, pads may wear out faster for some drivers compared to others. It's best to have your car's brake pads examined on an annual basis, and when they've reached around 2.5-3mm, have them replaced with fresh OEM Lincoln brake pads.
If you haven't had your brakes checked for a while, and you notice your car pulling to the side when you brake, it could be a sign that the pads are badly damaged. Also, a high-pitched squeal when braking is another key indicator that your brake pads need to be changed. Our Lincoln brake service shop in Phoenix will be at your disposal when you need new brakes for your luxury car or SUV.
Lincoln Brake Rotors & Fluid Flushes
Brake pads shouldn't get all of the attention. Rotor discs also need TLC if they're scored or warped, and brake fluid changes are an essential service.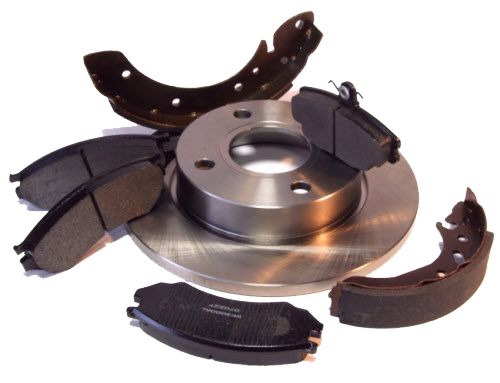 If brake pads wear too thin, it can lead to scoring of the rotor discs, which may produce a grinding sound depending on how bad the situation is. Pulling and vibration when braking may also indicate issues with uneven rotors. At our brake repair shop in Phoenix, we can solve the problem by resurfacing the rotor discs or installing new Lincoln brake rotors if required.
Checking brake fluid annually is another recommendation we make to our customers. Because it absorbs moisture from the air, brake fluid loses its ability to protect parts from rust. There's also a possibility that the moisture in the fluid can lead to vaporizing in the brake lines, which could cause brake failure.
Luxury Car Brake Service Near Me
If you're in need of Lincoln brake service in Phoenix, visit our dealership on Camelback Road. We use genuine OEM Lincoln brakes, rotors and top-quality fluid. Plus, we offer our customers free car washes with each service and other complimentary perks.
When you're ready for new Lincoln MKX, MKZ or Navigator brake pads, our certified technicians can perform a quick replacement for you. Or if you're shopping for Lincoln parts, you can place an order using our parts request form.