Though it requires little attention, the battery in your car is very important. Failure can be sudden and can leave you stranded without a functioning car. You should know the signs of a failing battery and how long a battery lasts to be sure you are not left with a dead car.
 Keep reading to get informed about the importance of your car battery and some of the signs that it is time for battery replacement.
Charging or Changing a Car Battery in Phoenix
Many car batteries are worn out in around three years of normal use, though some can last up to five. If you find that your battery is failing much sooner than that three- to five-year timeframe, your battery may need a charge. Luckily, the service team at Camelback Lincoln can change or charge the battery of your Lincoln.
When your battery reaches the three-year mark, it is best to start paying close attention to your battery for signs of failure. Some symptoms include: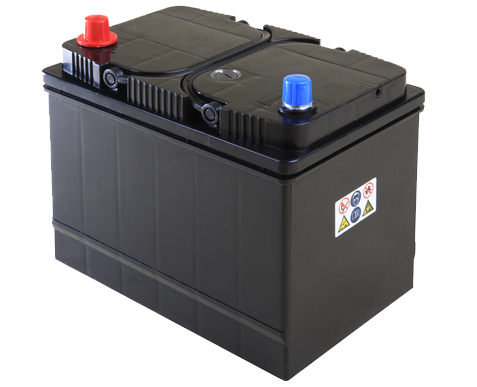 The engine cranks slowly
 
The engine turns over but doesn't start
 
Low battery fluid  
 
The check battery light appears on your dashboard
 
Corrosion due to battery leak
If you notice any of these signs, it is time to schedule an appointment online at our Camelback Lincoln service center for battery replacement. Getting your car in for service as soon as these signs appear is the best way to prevent damage to your car and prevent sudden battery failure on the road.
Practices That Help a Battery Last Longer
While the average battery last three years, there are some ways that you can try to stretch it out to the full five years. Some actions include:
Remember to turn off all of your lights before getting out of your car
Leaving your headlights or interior lights on can drain the car battery as it sits in a parking lot or in your driveway.
 
Control Corrosion and Keep The Battery Clean
Check up on your battery regularly and remove any buildup that appears on the terminals to keep the battery clean. Your battery will corrode over its lifetime, but cleaning up the residue will make the battery last a little longer.
 
Limit Short Rides
Taking short rides often doesn't allow for the battery to fully recharge. The best way to maintain power is to take longer rides frequently.
 
Get Your Car Regularly Serviced
Getting your car and its battery checked out regularly is good for your car. Maintaining your battery will make sure it lasts longer.
Great Battery Service at Camelback Lincoln
Trust Camelback Lincoln to care for your luxury car. The maintenance center will thoroughly check your battery and make sure the appropriate action is taken, whether that is charging it, filling fluids or finding a replacement.  Our staff will make sure that you are back on the road in a safe vehicle in no time.
Check out the battery specials at Camelback Lincoln and schedule an appointment with our service team today.