The 2018 Lincoln Navigator took the large luxury SUV world by surprise with its innovativeness and outright beautiful exterior. Now, the SUV is being recalled for two safety hazards that could make the driving experience uncomfortable, to say the least.
Recall #1: Second Row Power Windows Flaw
Ford Motor Company issued a recall notice for approximately 361 Ford Expeditions and 2018 Lincoln Navigators because of problems with the second-row power windows. According to the notice published by the National Highway Traffic Safety Administration (NHTSA), the second control modules for windows in the back seat may not automatically stop moving if an object, such as a finger, is detected. This mechanical failure presents the possibility of a widow causing serious bodily injury to children, adults, and animals.
Recall #2: Missing Roll Pin
Ford Motor Company released another recall regarding the 2018 Lincoln Navigator on April 13, 2018, which addressed the notion of the trucks lacking a roll pin that causes the transmission to remain in "Park." The trucks have the potential to, thereby, slip out of gear, which could lead to property as well as bodily damage.
What Can Owners Do?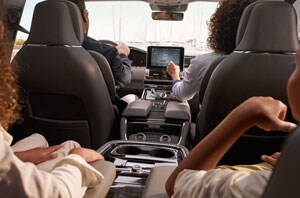 You should always take a vehicle recall seriously as such notification presents the idea of your car or truck being a hazard on the road. It is important to schedule an appointment with our skilled service department if you own a 2018 Lincoln Navigator and want to be certain that your vehicle is safe to operate. You should especially respond if you have received notice of your Navigator identified as one of the vehicles recalled.