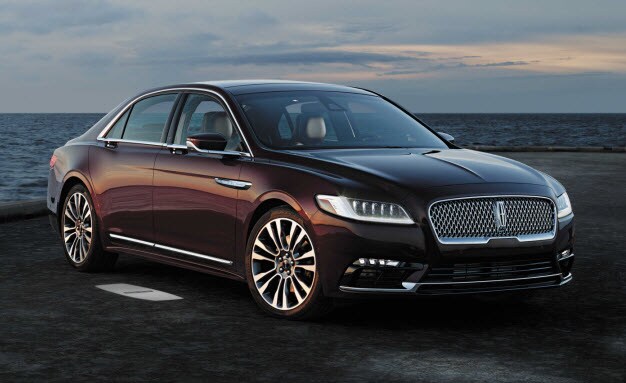 The Insurance Institute for Highway Safety has awarded the 2017 Lincoln Continental their highest honor: the Top Safety Pick+ award. Packed with excellent safety technologies, the sedan scored well in all areas, proving it's one of the most secure new vehicle on the market.
To receive a Top Safety Pick+ award, vehicles have to earn a good rating in all five crashworthiness tests and, a superior or advanced rating for their front crash prevention system and a good or acceptable rating for their headlights. The Continental was able to pass each test with flying colors, receiving a superior rating for its available Pre-Collision with Pedestrian Detection system and a good rating for its optional adaptive LED headlights. It also passed all five crash tests with a good rating.
When put to the test, the Continental frontal crash system was able to avoid collision at both 12 And 25 mph. Using radar technology, it was able to detect when a collision might occur, alert the driver and automatically apply the brakes if the driver did not respond in time. The sedan's adaptive headlights also provide sufficient lighting on curves and straightaways, keeping drivers safer on the road.
Come check out the 2017 Lincoln Continental and its safety features at Camelback Lincoln.